Services
I believe that everyone should love the home they live in and it doesn't have to cost a fortune to get it, this is why I have created my eDesign service. My goal for each of my clients is to turn their house into a home through great design and putting their personalities into their homes to make it their own, one room at a time.
I can work with you no matter where you live within the United States and I will work within your specific budget and create a custom design that incorporates elements that will reflect your personal style and tailored to meet your requests.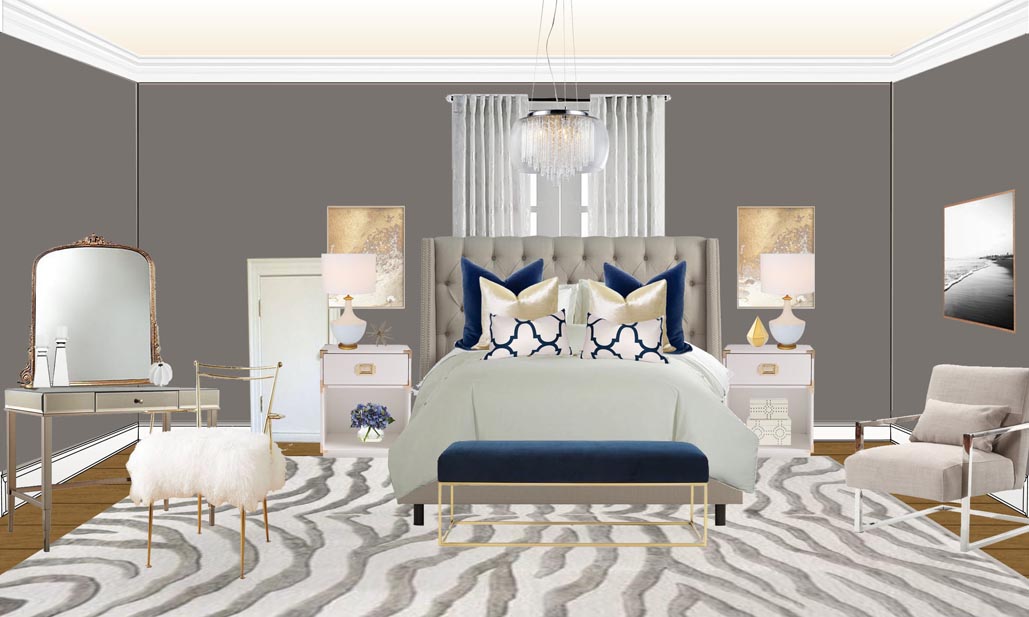 How It Works
Purchase the design package
Email me several photos of your space
Fill out the design questionnaire and budget form you receive from me
You'll receive your design concept within 7 business days
You'll receive the final design within 7 business days
What You'll Receive
A custom design board in PDF format includes one revision
Specific product recommendations for furniture, art, decor, fabric, accessories, paint colors, and window treatments
Online Source sheet, including pricing and links on where to purchase items
A true to scale floor plan illustration (birds eye view of your new space)
Tips for incorporating current pieces
Specific furniture placement suggestions
Detailed description on how to achieve the proposed design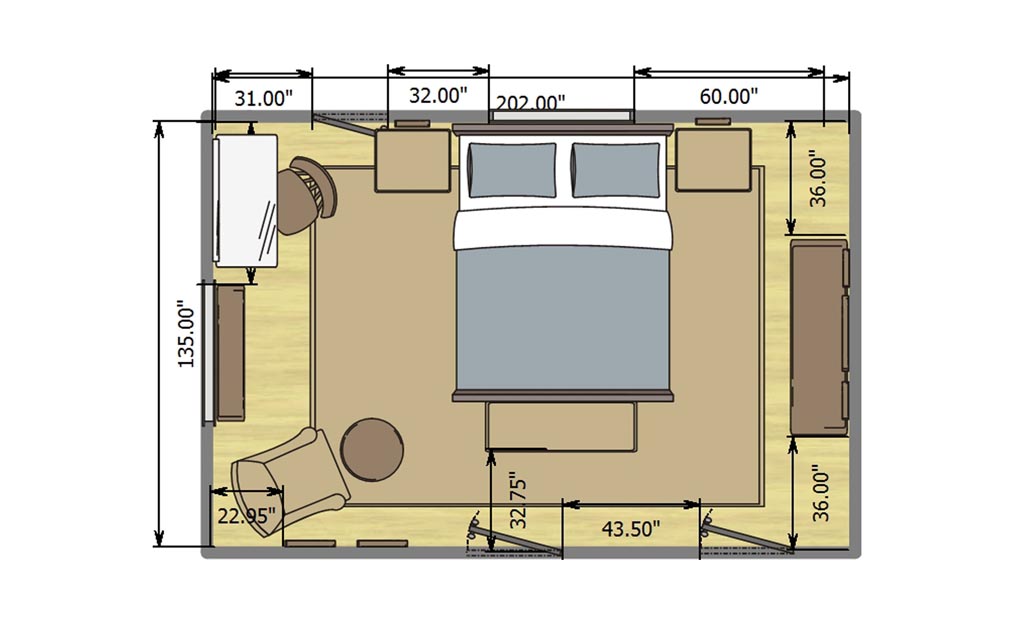 I look forward to working with you and creating a space that you are happy to come home to!
Design package includes 2 revisions after initial design draft. A $25 hourly fee will be charged after the initial revision if modifications are desired. 
If you're interested in having more than one room done, contact me and I'll write up a custom listing. Discounts for Multiple Rooms:- Purchase (2) Room Designs - get 15% off total- Purchase (3+) Room Designs - get 20% off total The digital concept boards are tools to assist you in creating your new space. The items within this board are not included in this listing. They are SAMPLE only. All the elements suggested are possible ideas for Inspiration only. Yours will be personalized according to your design style and budget.
Keep in mind that because this is an e-design project you will be implementing and ordering all of these products. Check dimensions, read reviews and do your research so that you can make the best decision. Order samples if you want to make sure a finish or fabric works in the space. We are not responsible if you don't like a product that you order. These selections are based on our best picks via the internet but we have not seen the items in person and we do not know the quality of a product.
Testimonials
"Thank you so much for the beautiful design. It is exactly what I was looking for, and you captured my taste beautifully".
"I'm so excited to be working with you as well! You really hit the nail on the head with your design. It was exactly the style I was looking for!"
"I love the design you came up with and can't wait to start putting it all together".
"This looks so good! Thank you so much for your hard work."
About Me
Hi I'm Alison and I'm the interior designer and shop owner behind Alison Sorensen Design Studio. Is it difficult now days to find affordable and unique home goods that also fits your style? Do you have a good style sense when it comes to your home, but don't know how to put it all together? I started Alison Sorensen Design Studio because I wanted to offer affordable interior design/eDesign services and pillow covers to clients so the main portion of your budget goes into your home. The design services and pillow covers that I offer are unique because I don't do any one project the same. My pillow covers are all handmade by yours truly, they are not manufactured, so there will always be only a handful of them. My goal for each of my clients is to turn their house into a home through good design and putting my client's personalities into their homes to make it their own.
Another great thing about my design services is no matter where you live, you can work with me.